This system uses a PS2-1800 CSJ3-18 pump with a total of 1080Watts. The solar array is mounted on a skid suited to be moving with forks, so the system can easily be moved from dam to dam.
In the diagram below, 1m3 = 1000 litres, so at 50m head, system is pumping on average around 19,000 litres per day.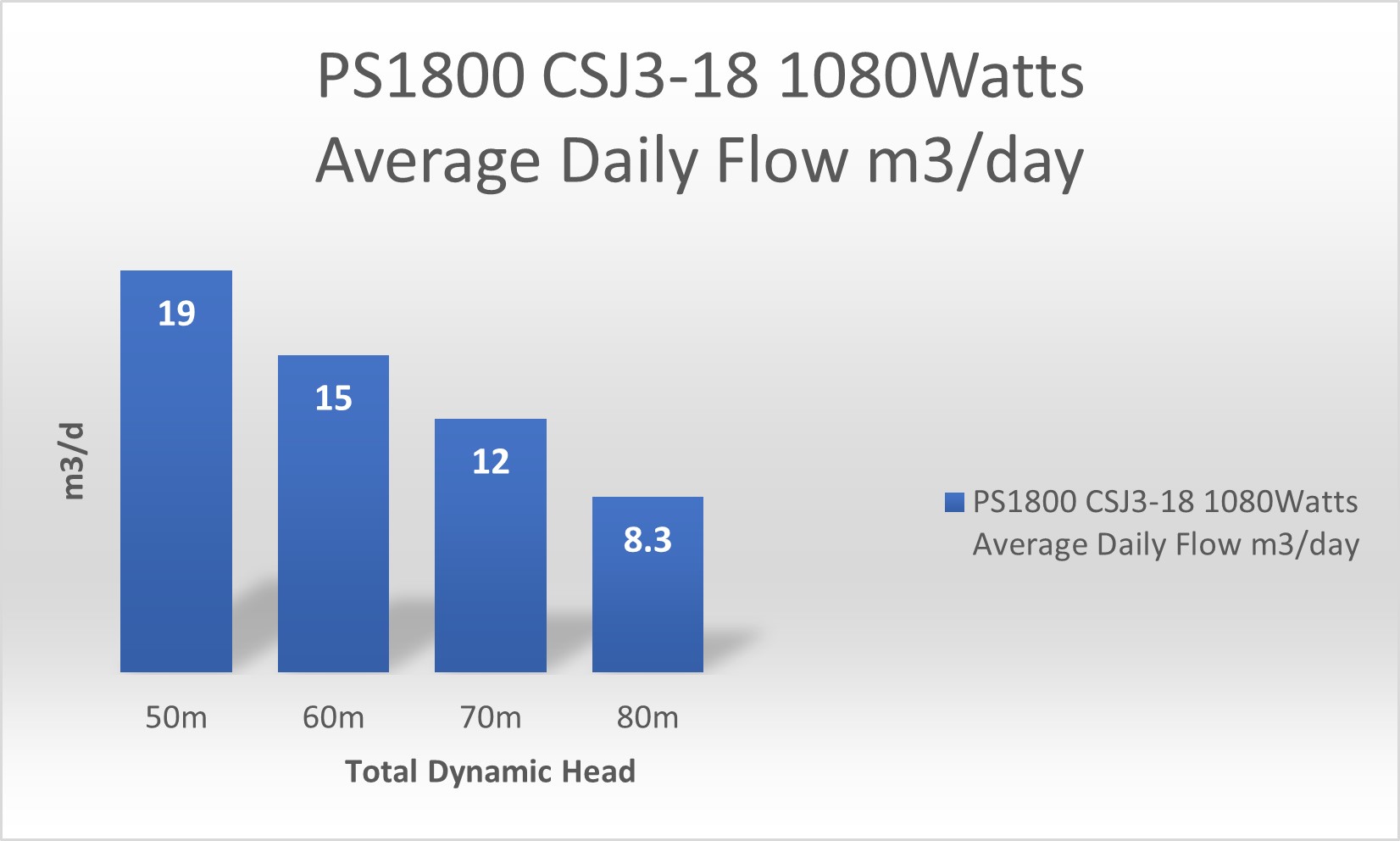 For more water, an array of 8 panels (2160Watts below) could be used with the same centrifugal pump model.